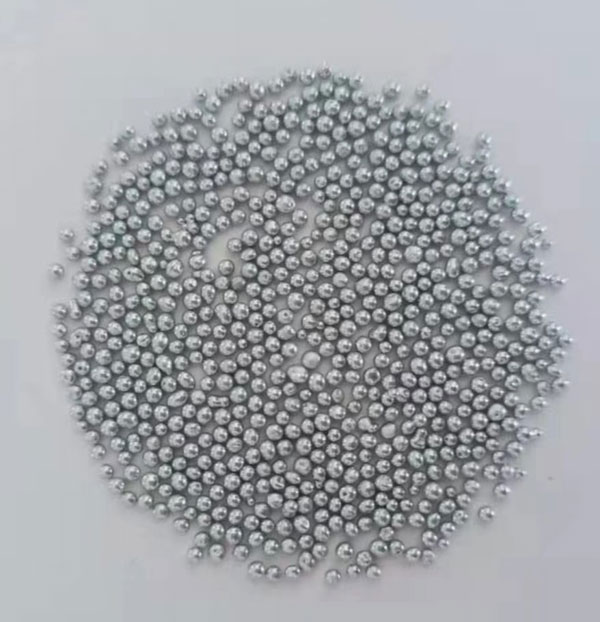 Cast Zinc Alloy Shot
Cast Zn alloy shot is manufactured by Zn melting, alloy elements adding,  and casting. Its hardness may be adjusted with the change of adding amount of alloy elements, from Hv38 to Hv125, and therefore can be used to various casting workpieces. lt can be used to eliminate burr and to clean the surface of various aluminum, and zinc casting workpieces.
Its low flash point results in higher security than aluminum shot,  and can avoid the possibility of explosion by aluminum shot. lt has obvious whitening effect on workpiece surface than pure Zn shot,  by which the surface of workpiece will become dark. Also, the production of cast Zn alloy shot is easy and the producing process is short, and therefor the production efficiency is high.
Specification
Material

Shape

Specification

Hardness(HV)

Zinc Shot-AZ

Round

0.3-2.5 mm

40-50

Zinc Shot-AZ-S

50-60

Zinc Shot-AD

80-100